Launtop LA-186FA Specifications:
Displacement: 418cc with 10 peak horsepower
20 to 1 Compression Ratio
1" diameter power shaft with 1/4" keyway and center threaded bolt hole
Rotation is CCW facing the output power shaft
Internal 8 Amp alternator with regulator
Internal counterbalance shaft
Equipped with muffler and fuel tank
Solonoid type electric starter (battery not included)
Compression release lever
Pull-recoil starter included
Glow Plug for cold weather starting
One year factory warranty on parts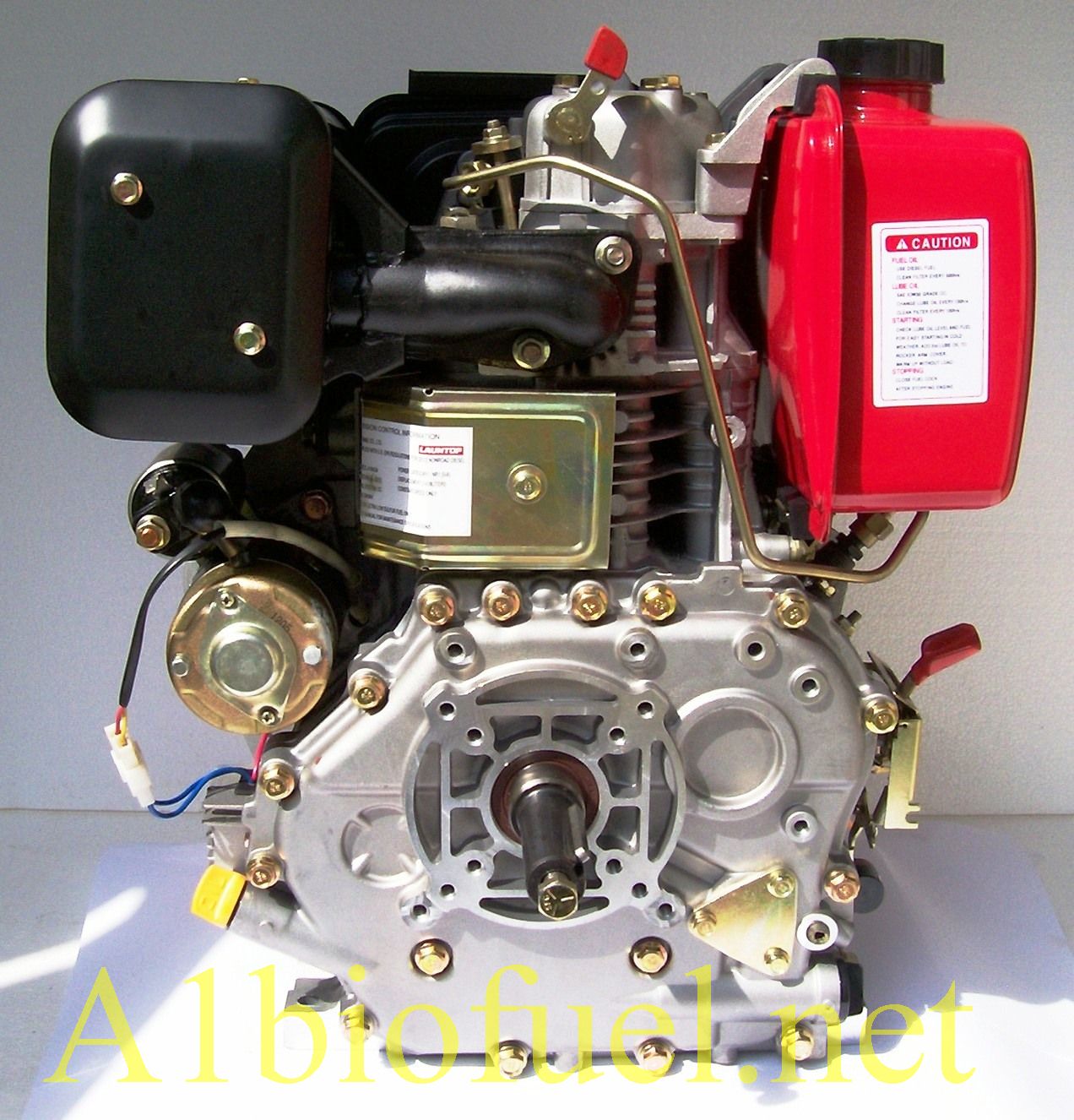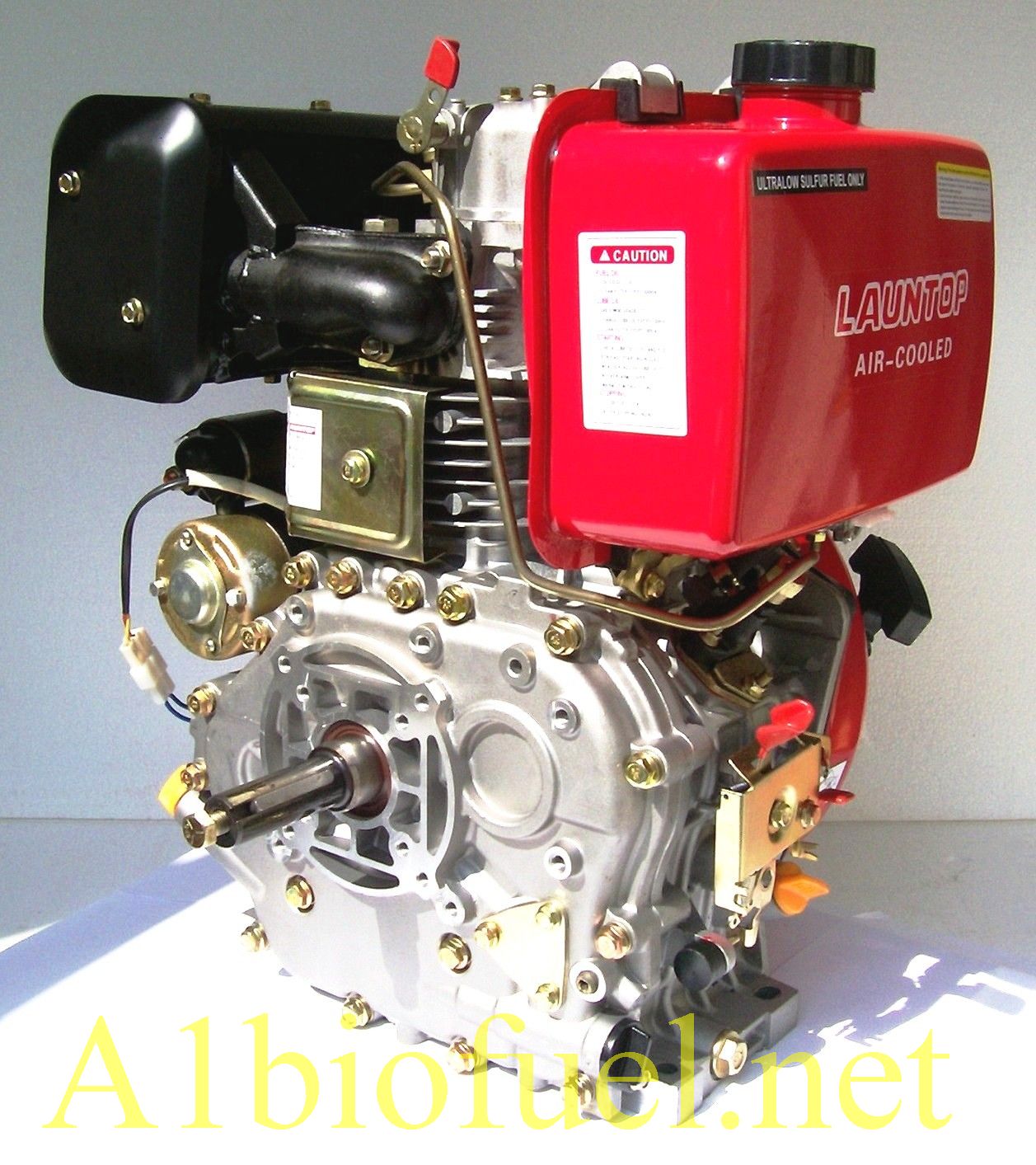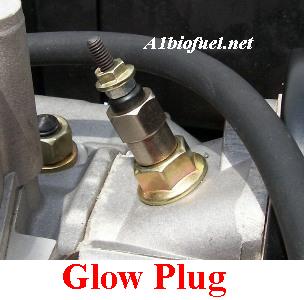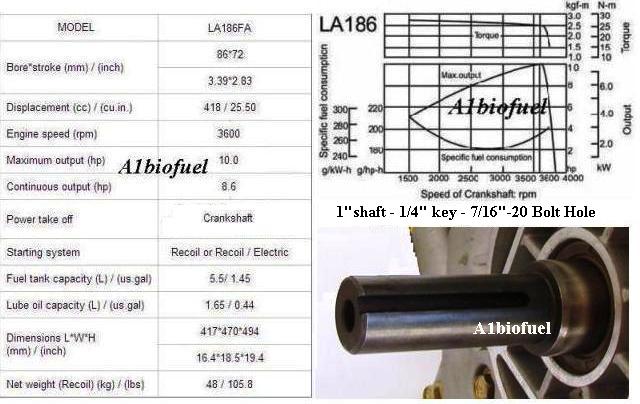 The crankcase must be filled with 10W-30 oil before running the engine.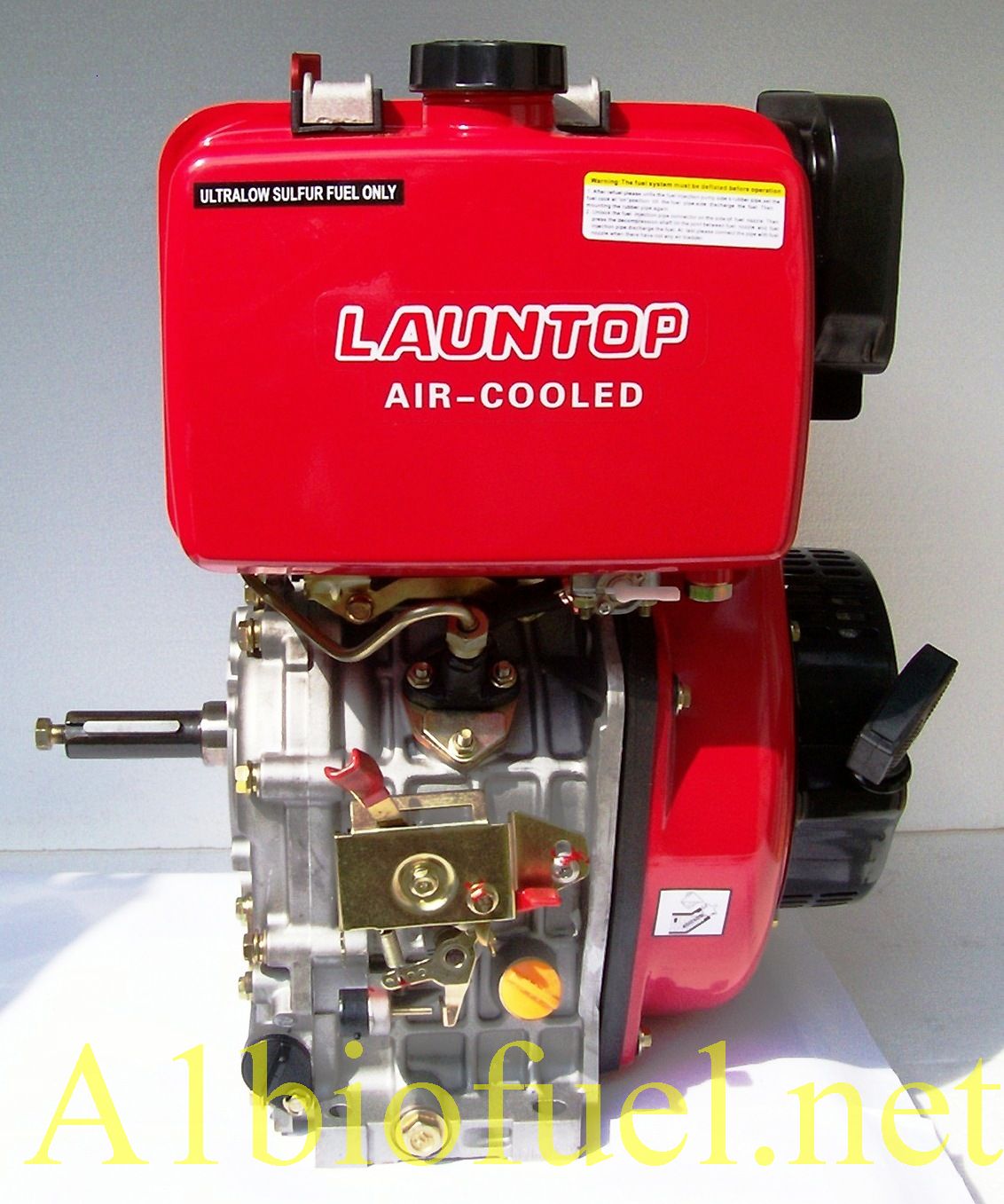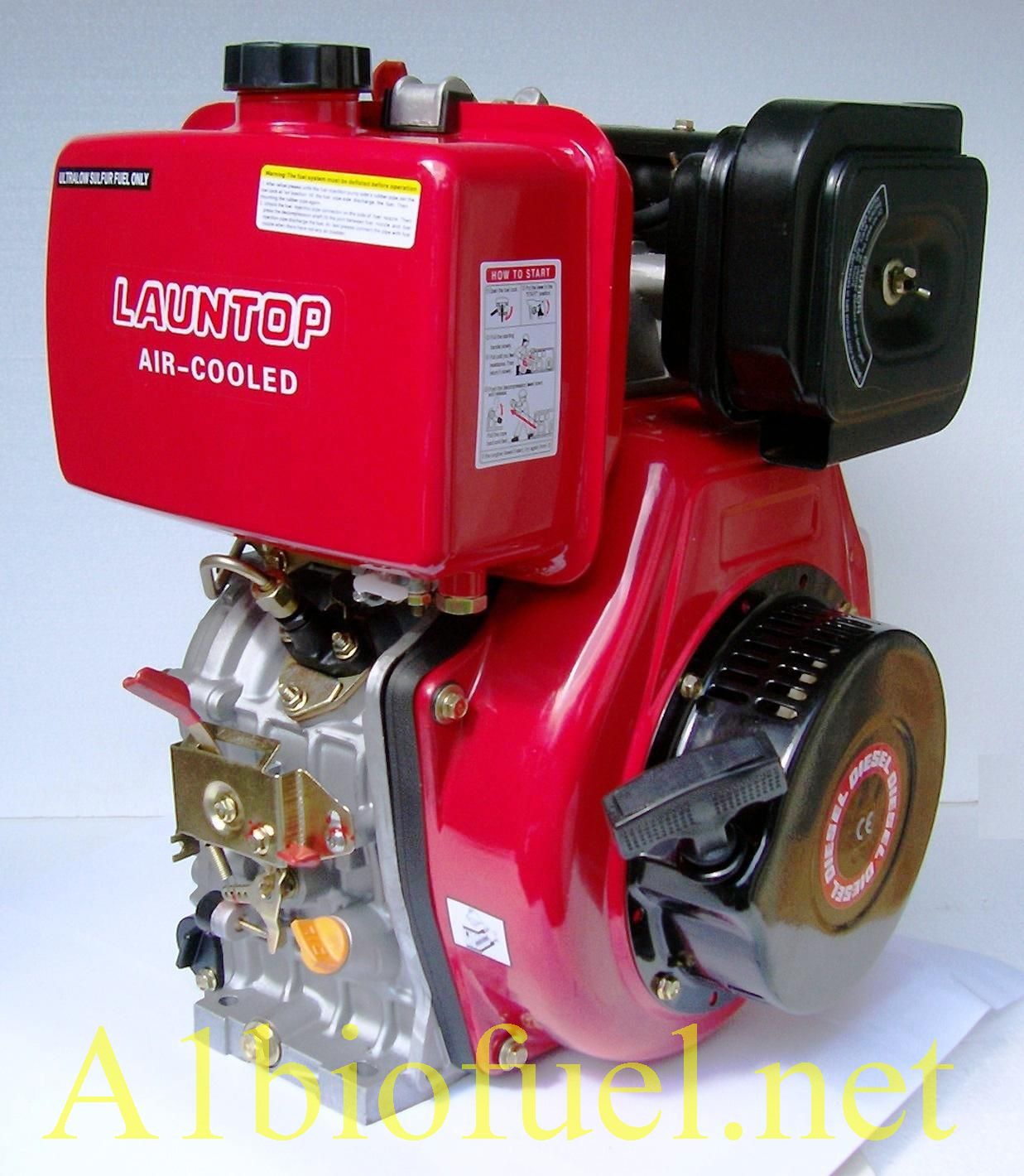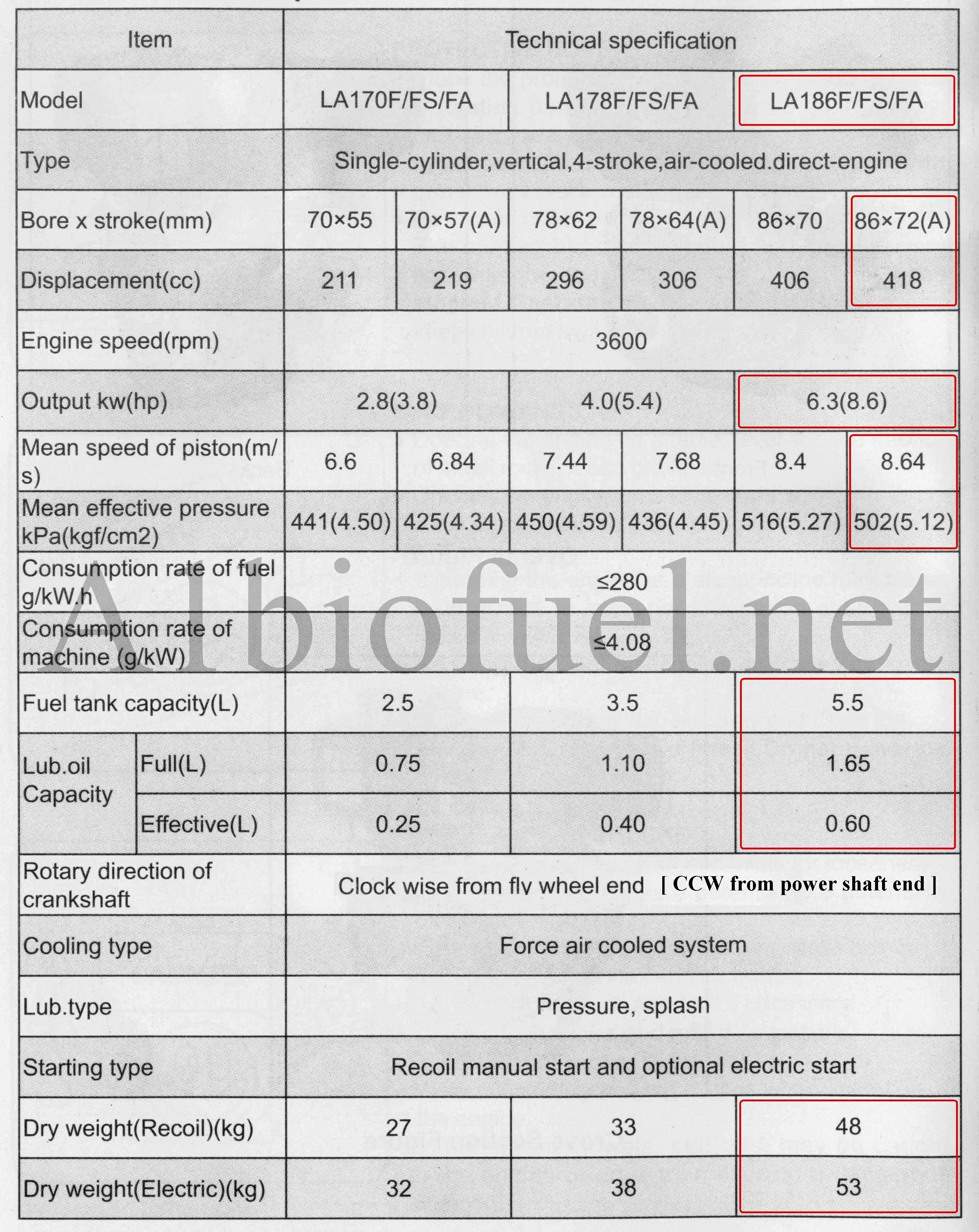 Google can easily convert metric units.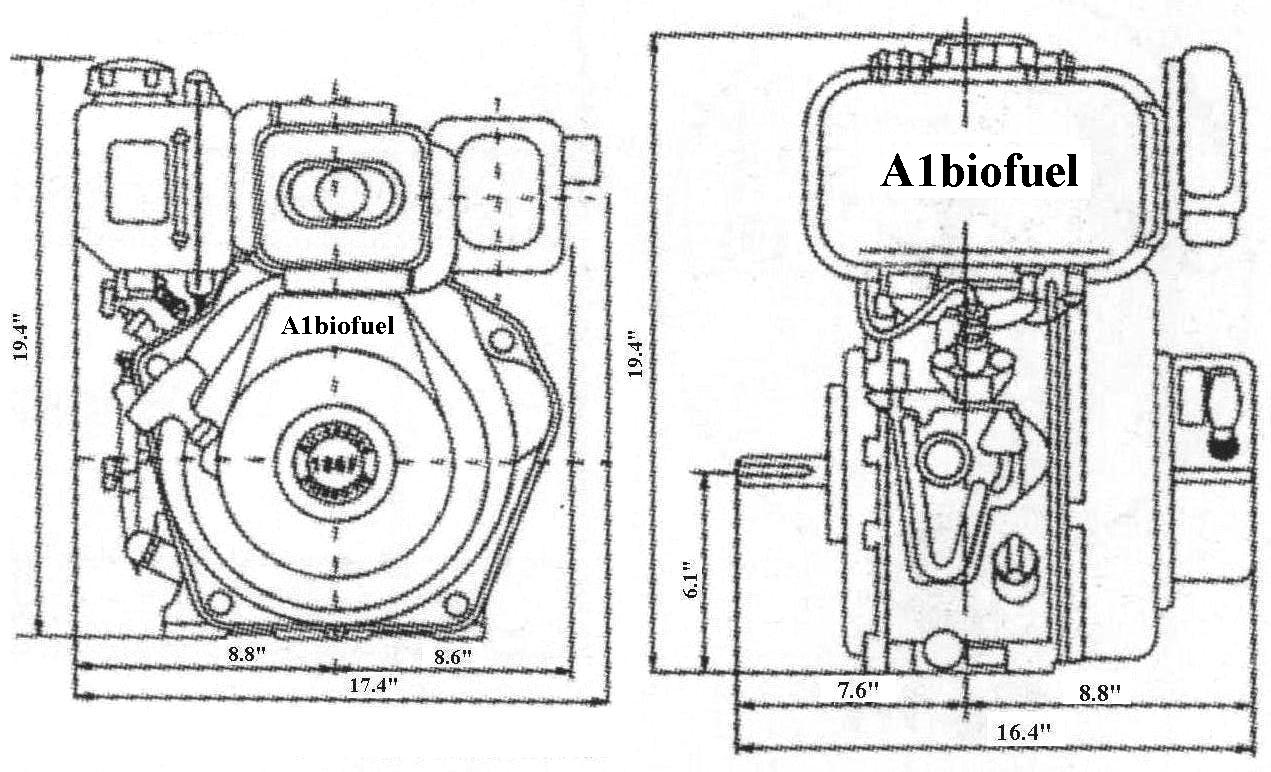 Never use Spray Starter Fluid in a high compression diesel. It will do serious engine damage.
14 day "Money Back" return policy less a 15% restocking fee.
Buyer must pay shipping for all returned or defective items.
Returned items must be "like new" and not been filled with oil or fuel.
A diesel engine will produce more work at twice the fuel economy than a gasoline engine.
Launtop makes great engines at a good price.
If you have questions please call Ole or Philip at (423)243-0044 EST evenings
or email us at A1biofuel@gmail.com
(bottom of page)