Home
A1biofuel is proud to offer 1-1/8" Vertical Shaft 22hp Winsun diesel engines.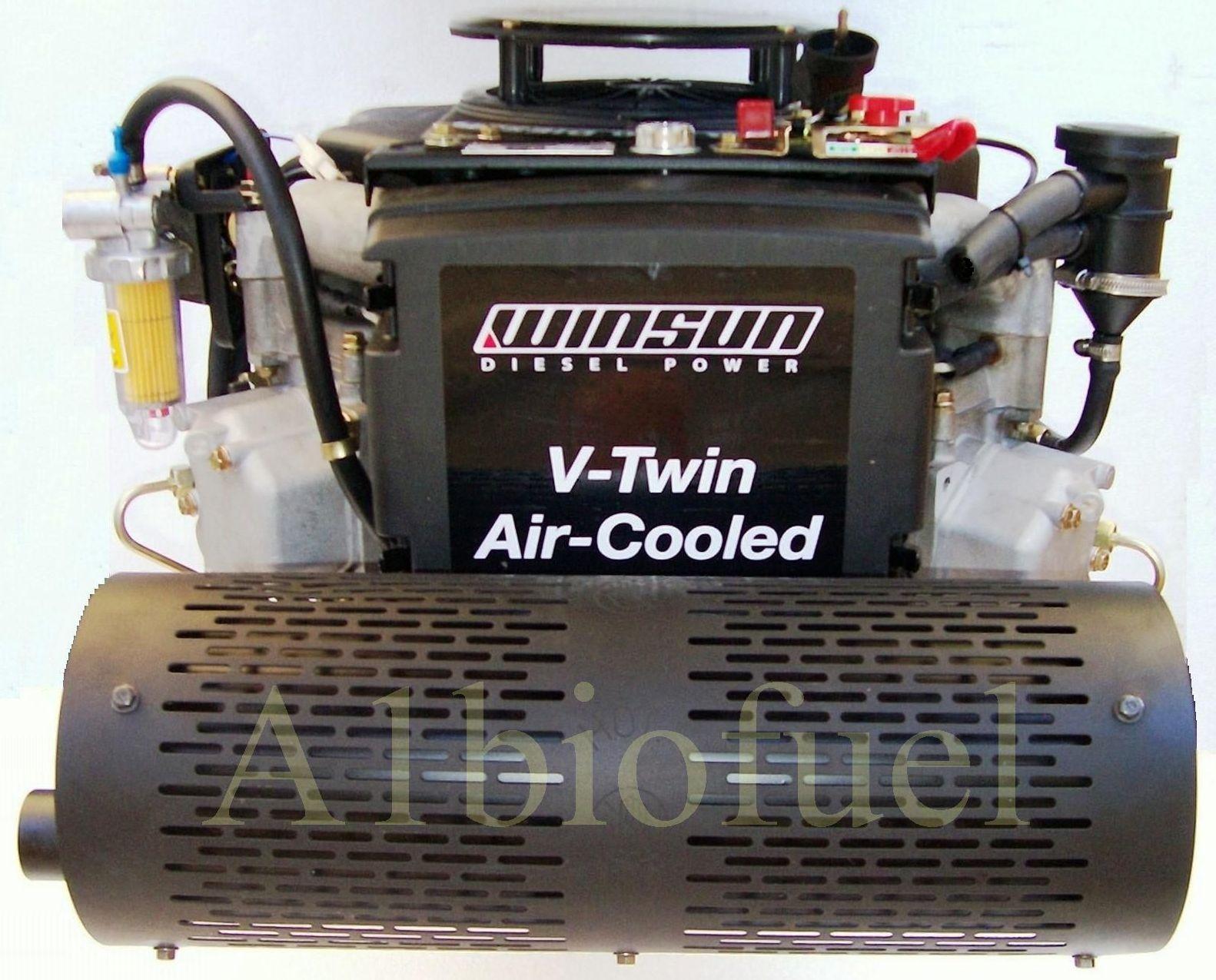 (I turned some pictures sideways to display how the engine actually mounts.)

A 22hp vertical diesel for only $1,899. with Free Shipping
(free shipping is to the lower 48 States and only to a commercial location or pickup at your local freight depot)
All freight shippers require an adult signature and a daytime contact phone number.
1-1/8" Vertical Shaft, Glow Plugs and Electric Starter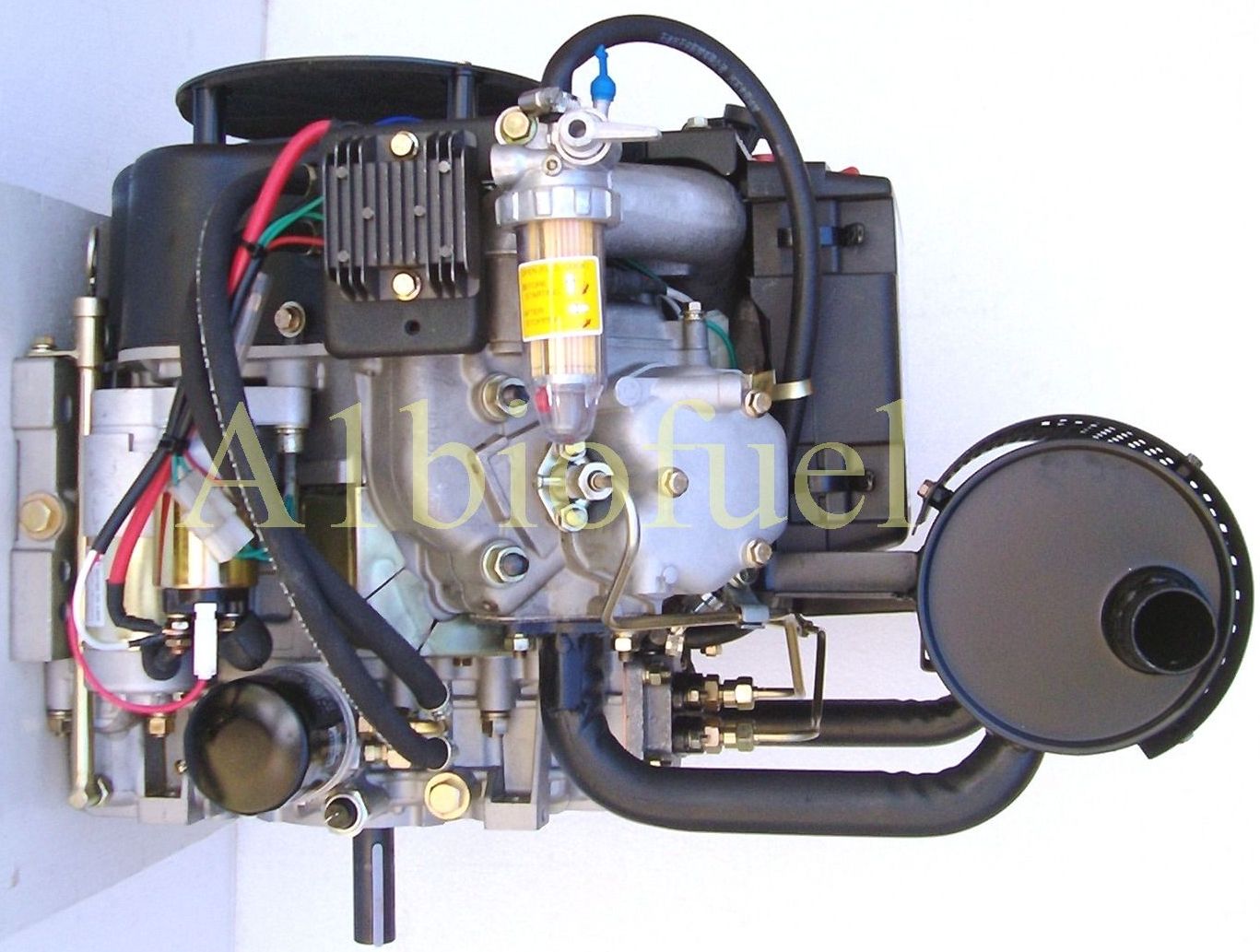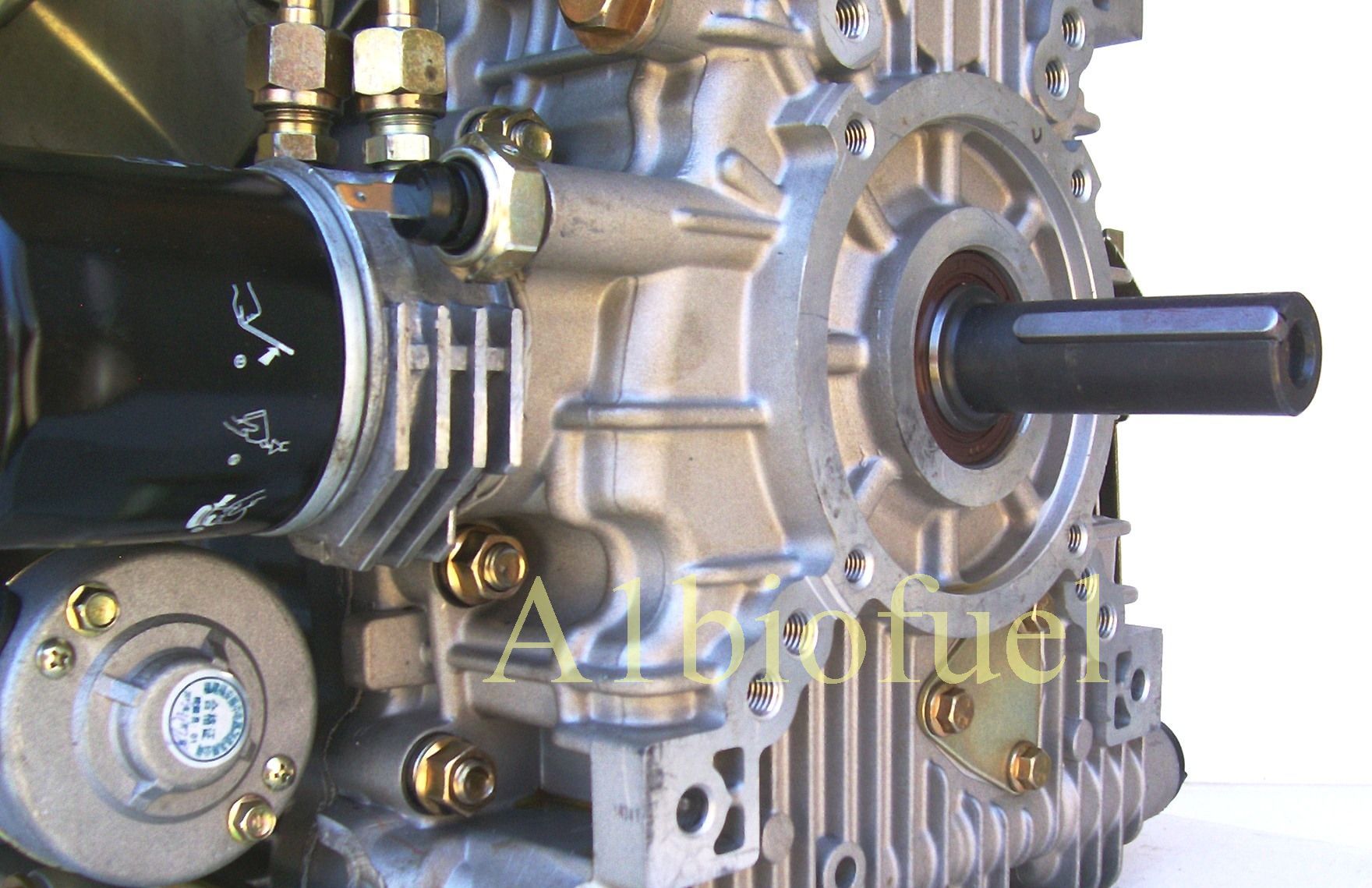 Perfect for upgrade of that old lawn tractor !
Winsun R2V840 Specifications:
Displacement: 840cc - 22 peak horsepower
20 to 1 Compression Ratio
1" diameter power shaft with 1/4" keyway and center threaded bolt hole
Rotation is CCW facing the output power shaft
Internal 8 Amp alternator with regulator
Runs on any type diesel fuel
Equipped with muffler
Gear reduction electric starter (battery not included)
Two glow plugs for cold weather starting
One year factory warranty on parts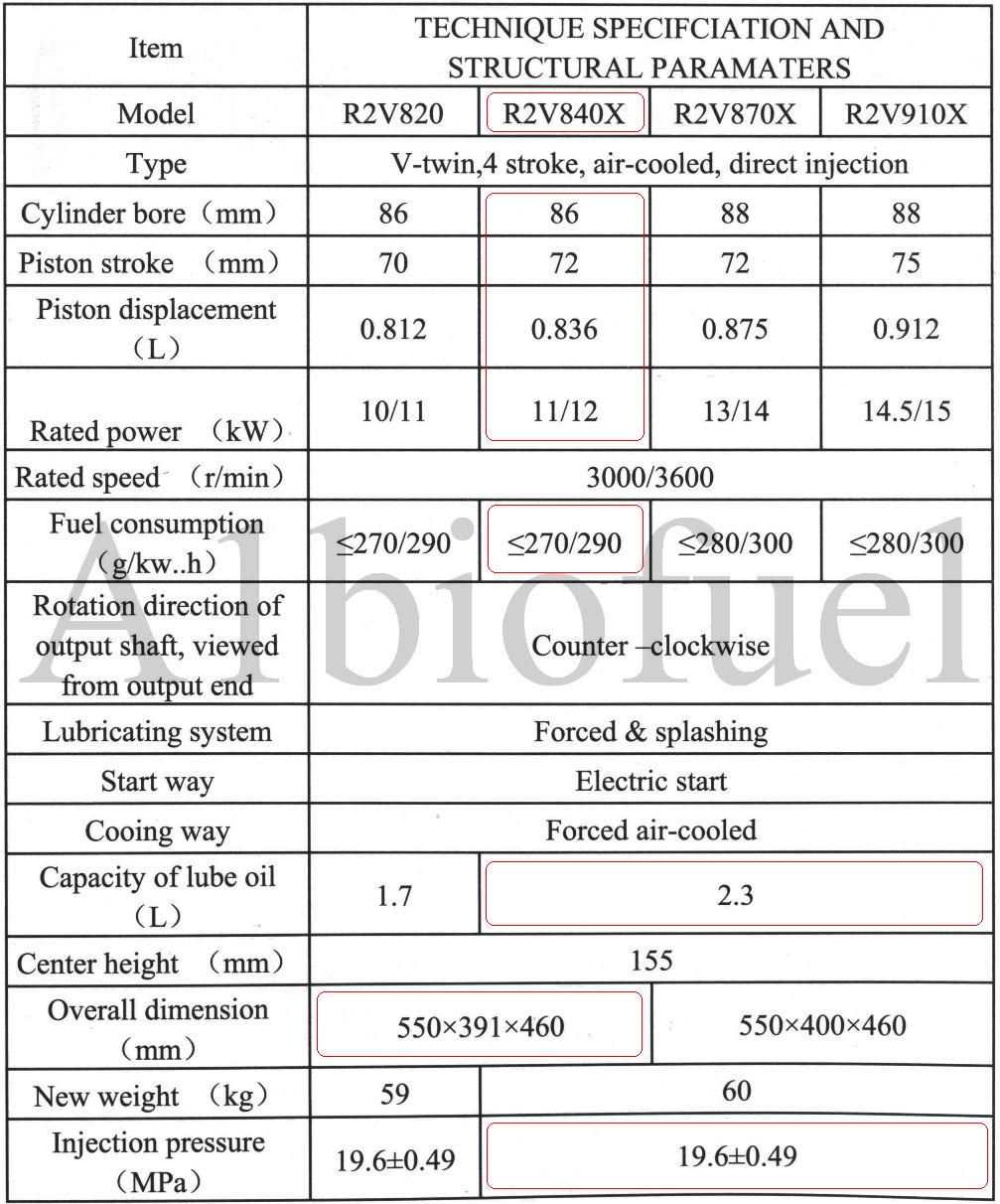 Google will easily convert metric to USA units.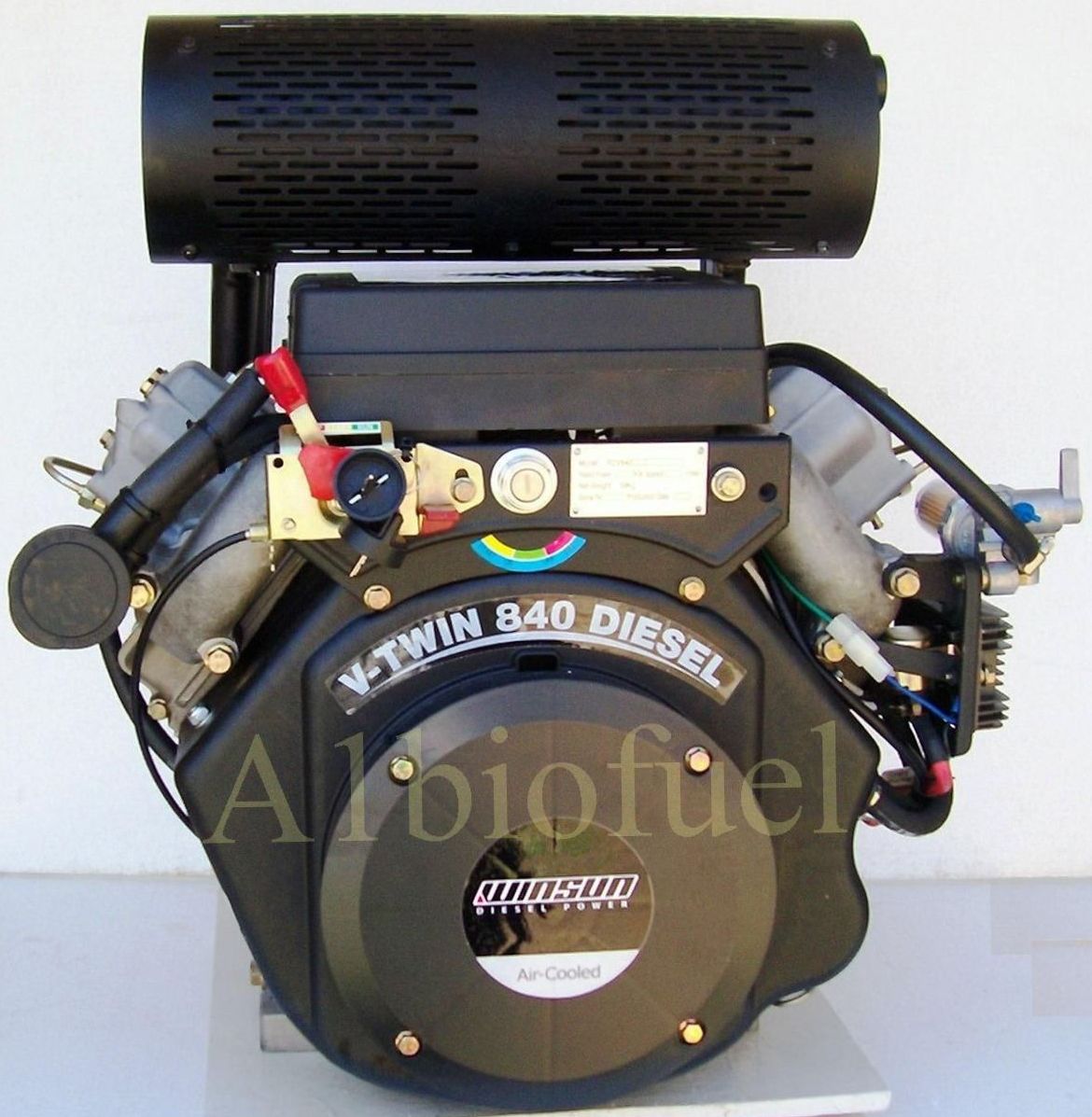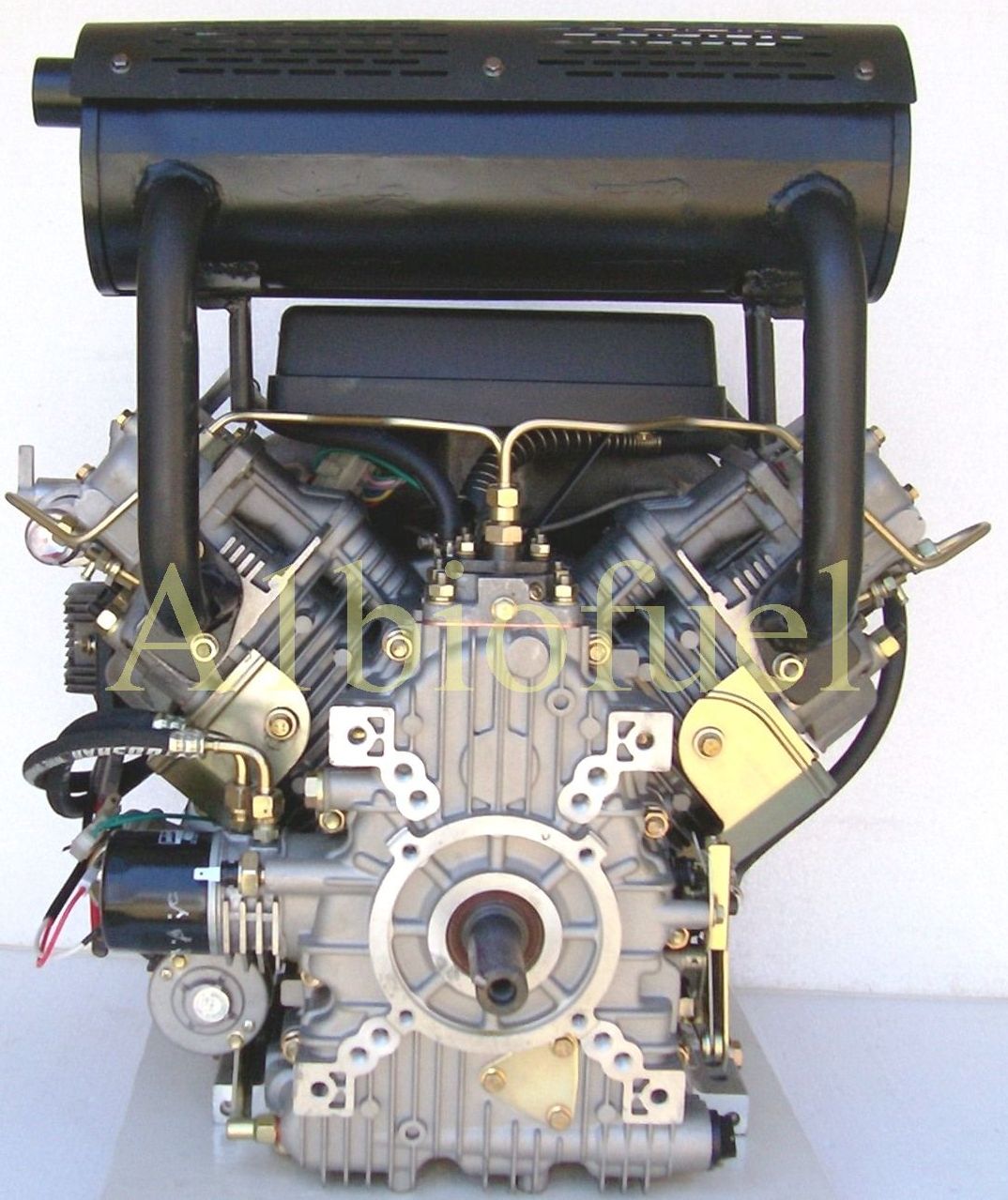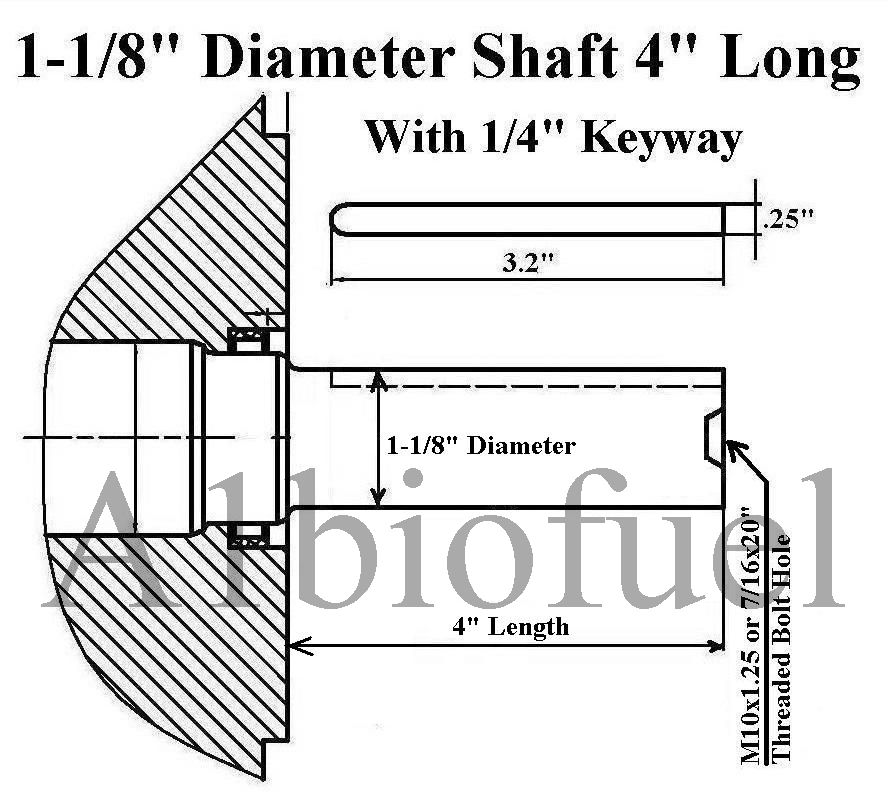 The crankcase must be filled with 10W-30 oil before running the engine.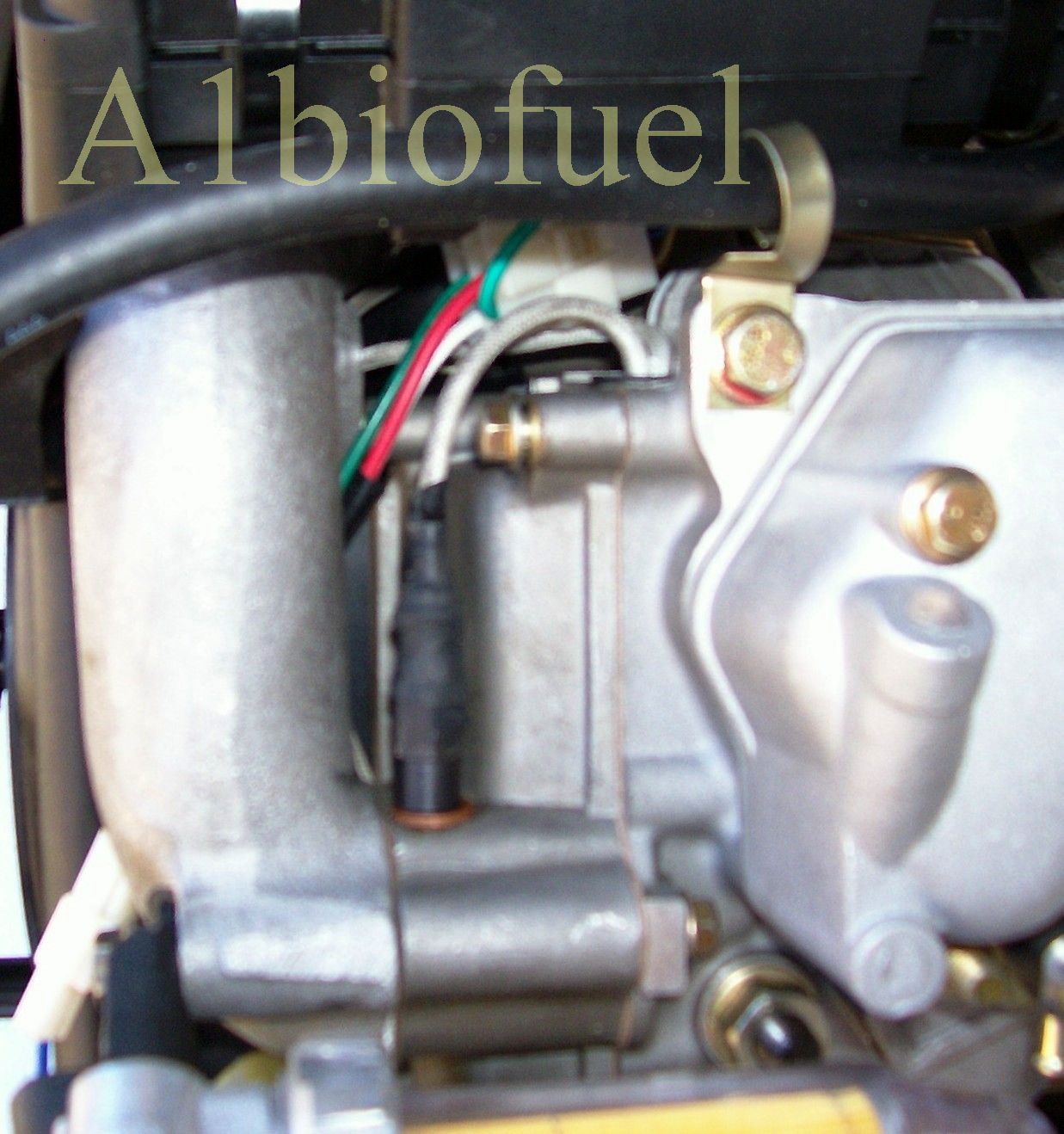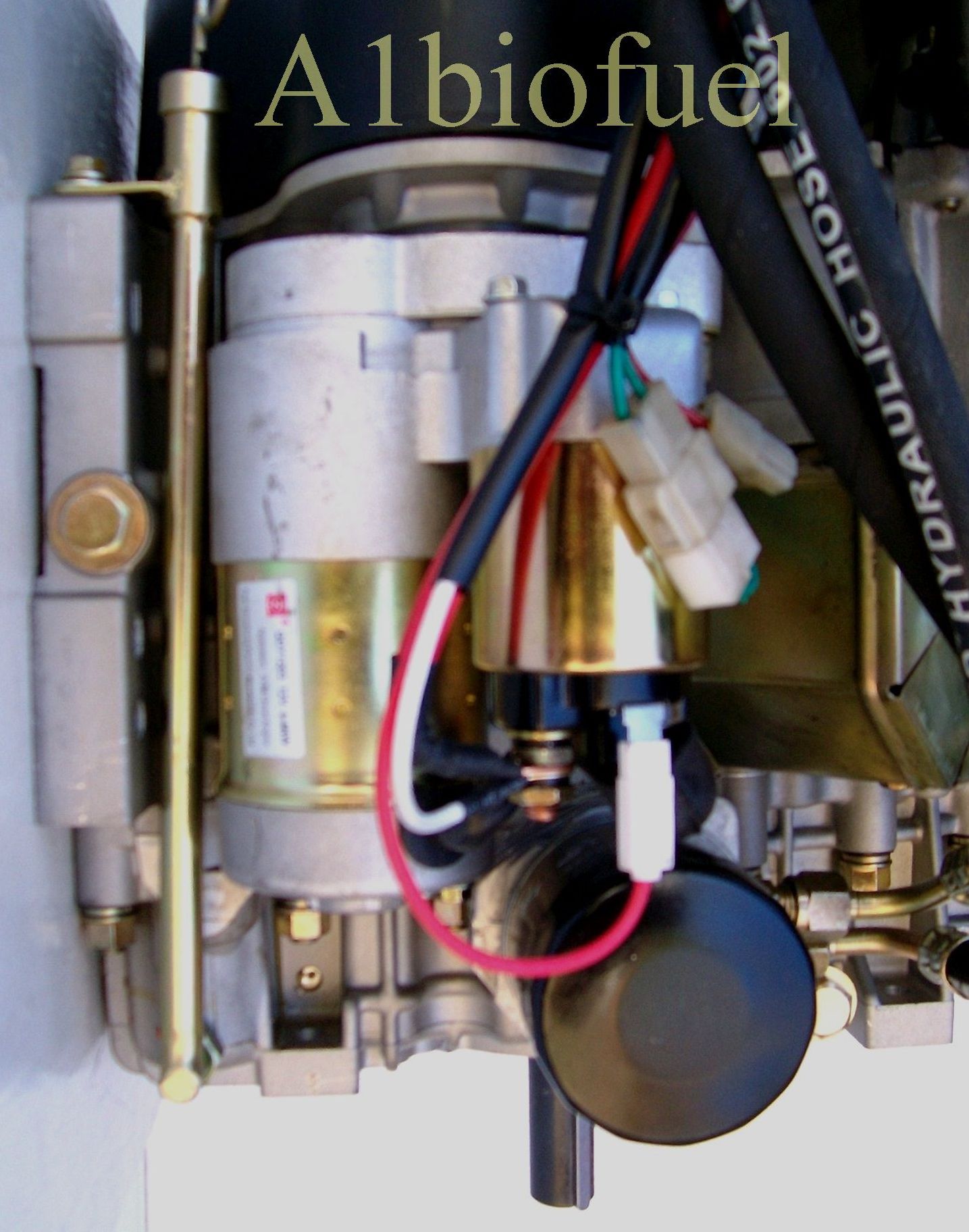 Never use Spray Starter Fluid in a high compression diesel. It will do serious engine damage.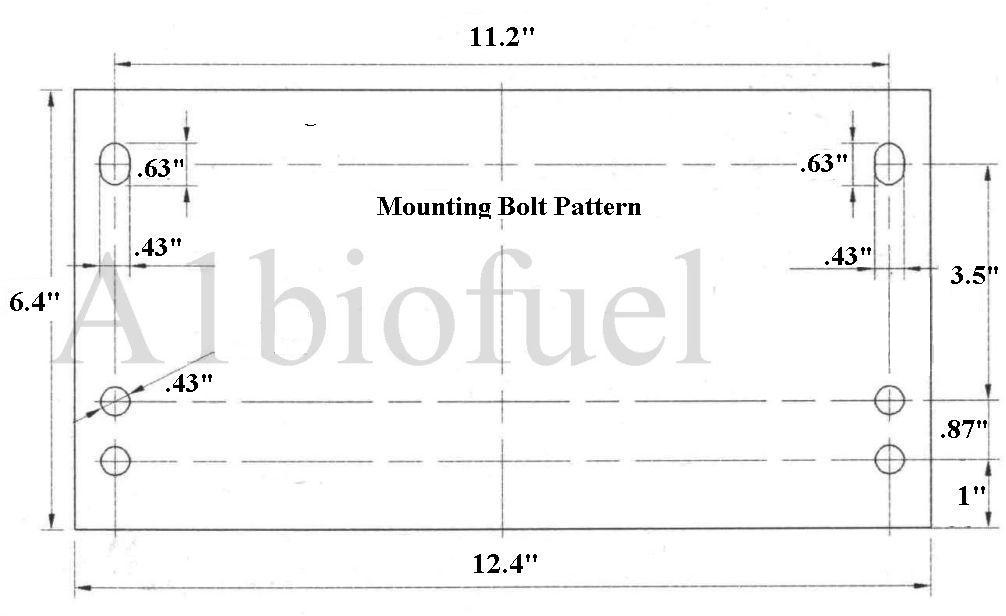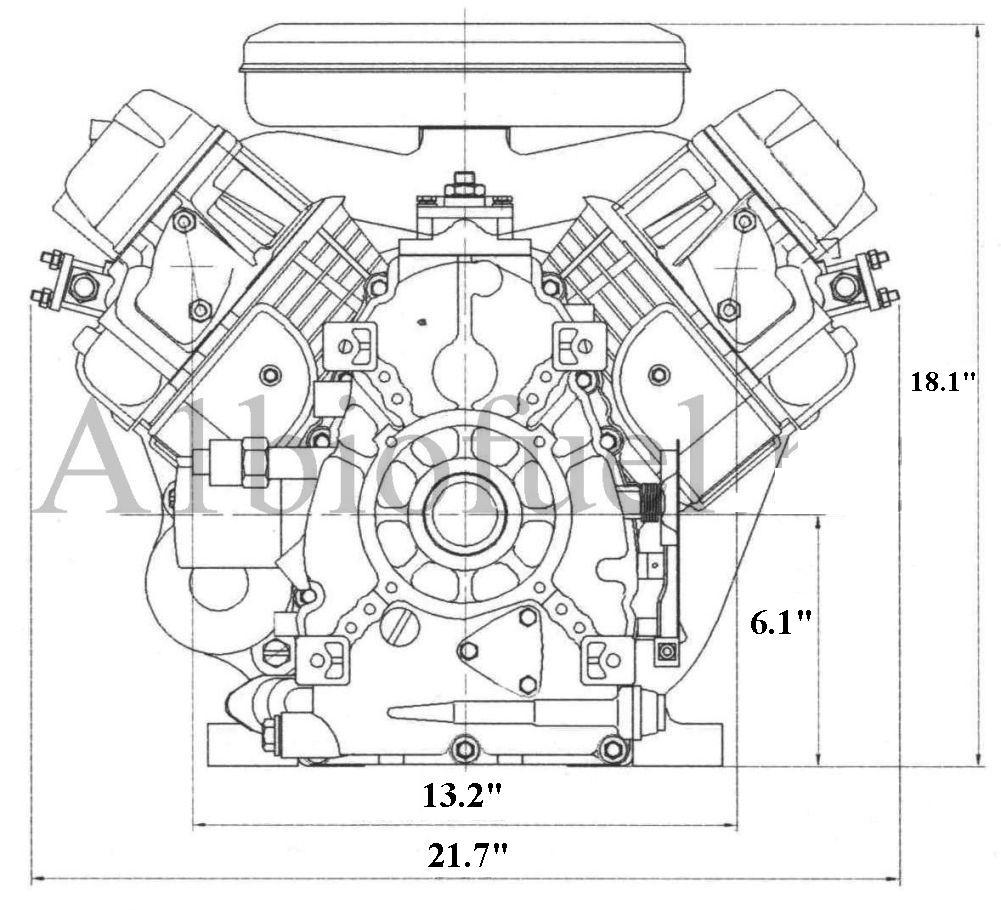 A diesel has more useable power than a gas engine.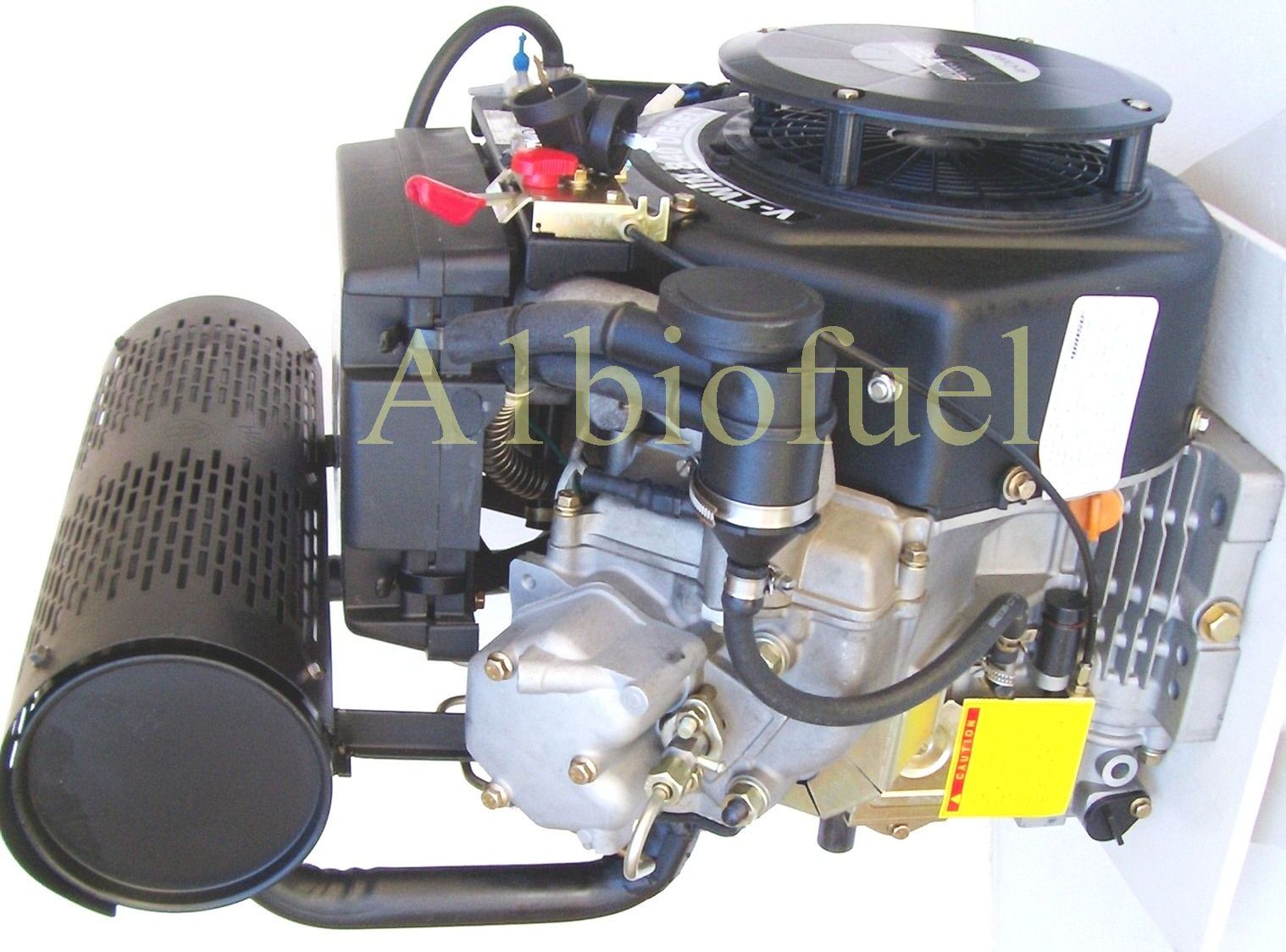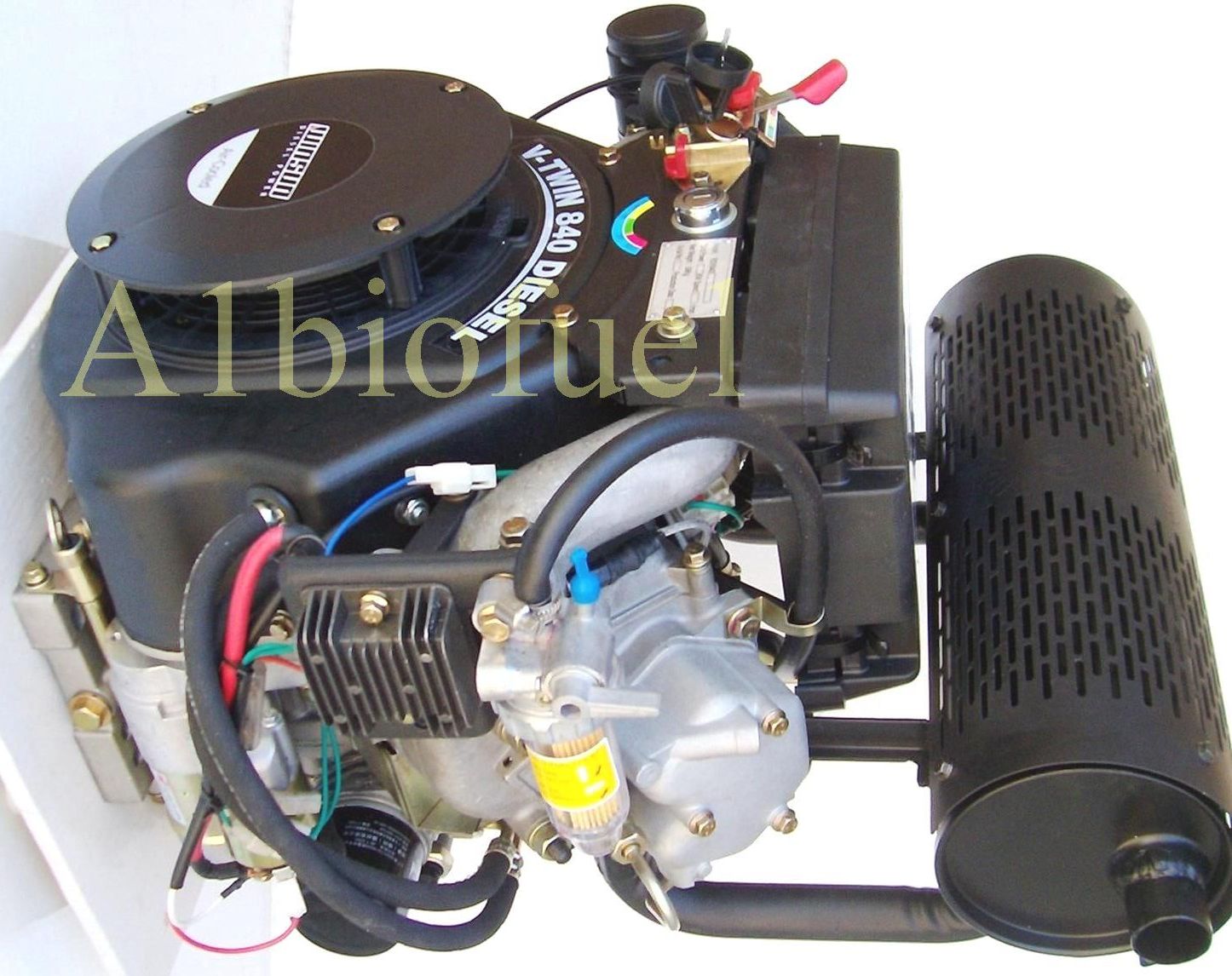 A diesel will do more work.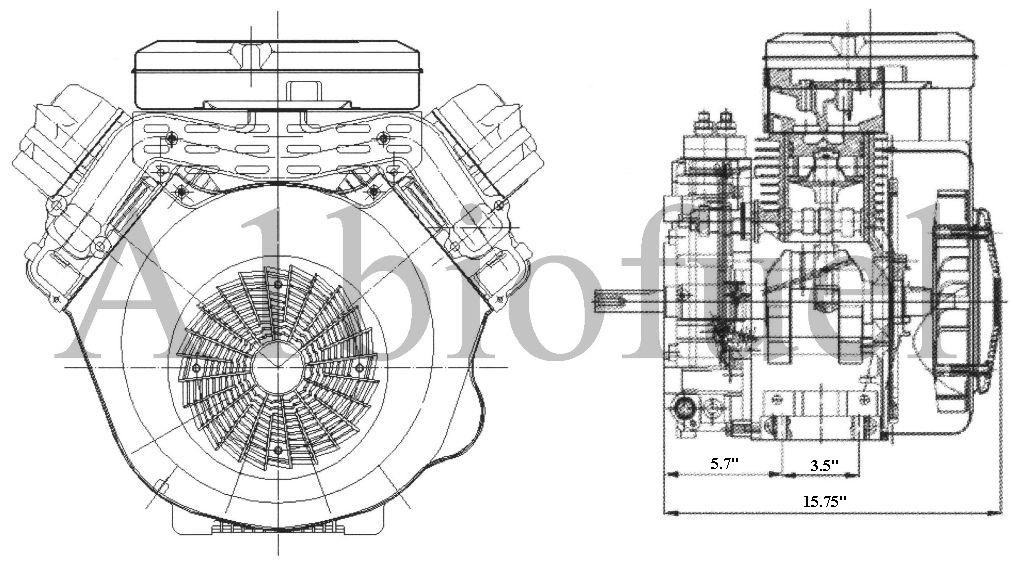 14 day money back return policy is less a 15% restocking fee.
Buyer must pay shipping for all returned or defective items.
Returned items must be "like new" and not been filled with oil or fuel.
A diesel will produce twice the fuel economy of a gasoline engine.
Winsun makes great engines at a good price.
If you have questions please call Ole or Philip at (423)-243-0044 EST evenings.
(bottom of page)